This is a lite edition of Windows 11, so any kind of error is excepted based on different machines where you will run it. Also, lots of features are removed, is based on Windows 11 tweaked edition, especially to improve gaming performance in low-end PC's.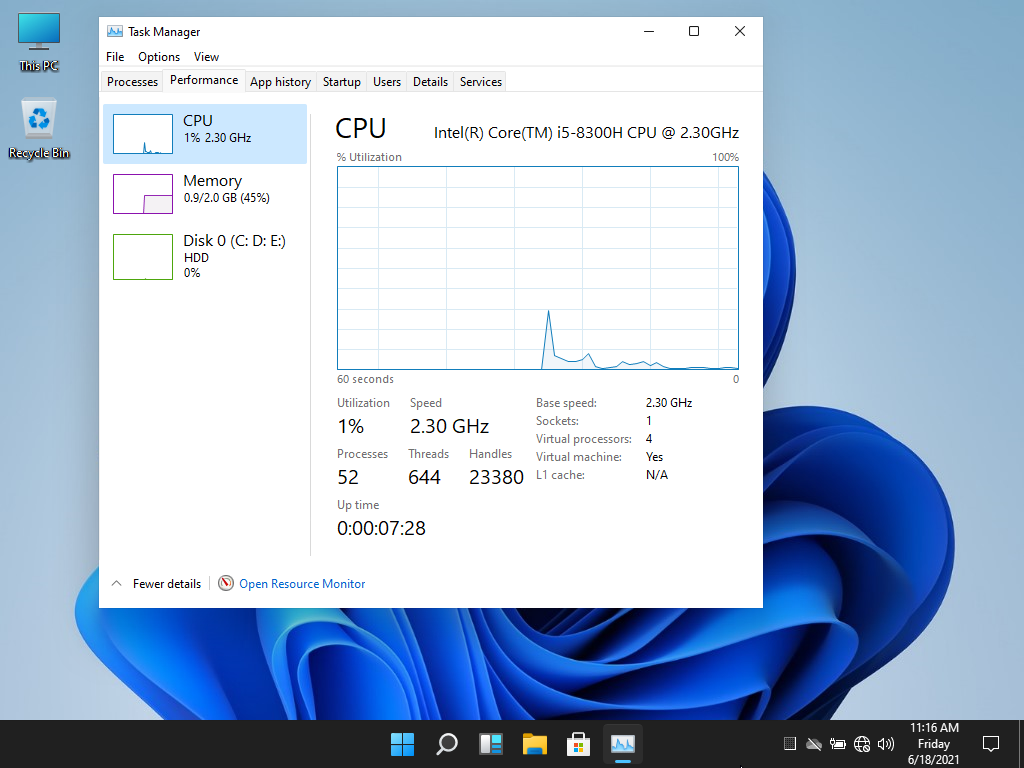 Kept most MS Apps, Features, and Services intact, including:
Alarms & Clock
Calculator
Calendar
Mail
Paint
Windows Media Player
OneDrive
MS Store
Search Bar
All Default Windows Themes, wallpapers, sounds, cursors, etc.
Microsoft Solitaire Collection
XBOX Apps and Services
Speech
Voice Recognition
Tablet Support
Camera
MS Account
Your Phone
Network Adapter Drivers
And More…
Removed a few things that can be added back like:
Edge Browser
Skype
Also removed a few things that can't, like:
Cortana assistant
Defender
Security Updates
WinRE
WinSXS
Customization would include:
Right-click menu additions
Telemetry disabled
Pagefile disabled (can be enabled)
Hibernation Disabled (can be enabled)
Performance Tweaks
General Info:
Official ISO used for tweaking –> Compression –> .ESD
ISO Size –> 1.7 GB
This build is based on the latest leaked build (21996.1 Dev)
Installation Size: 6.25 GB
Arch: x64
Language: English
Info:
**Windows Update Service is Disabled by Default. You will need to enable it to download Apps from the Store, download language packs, or allow Windows to automatically download and install drivers for your PC.
**To Enable Update service, click Start Button, all apps, Windows Tools, Services, scroll to the bottom of the list, look for 'Windows Update', double click, or right-click it and select properties menu, change the startup type from disabled, to manual
Since It is a leaked and not a stable version some bugs and issues are expected. It is advised to install it on Virtual Machine.
Instructions and Activator are provided in the files
Note – The Build ISO is tested with Malwarebytes
And for the activator, you can check below
Virus Total links –
https://www.virustotal.com/gui/file/81c0ece503dbfb652509e886ffcc2c1c05c76d90cd166ef62347c1c26445f8c7/detection
Hybrid –
https://www.hybrid-analysis.com/sample/81c0ece503dbfb652509e886ffcc2c1c05c76d90cd166ef62347c1c26445f8c7
Source: CracksHash